---
The National Bird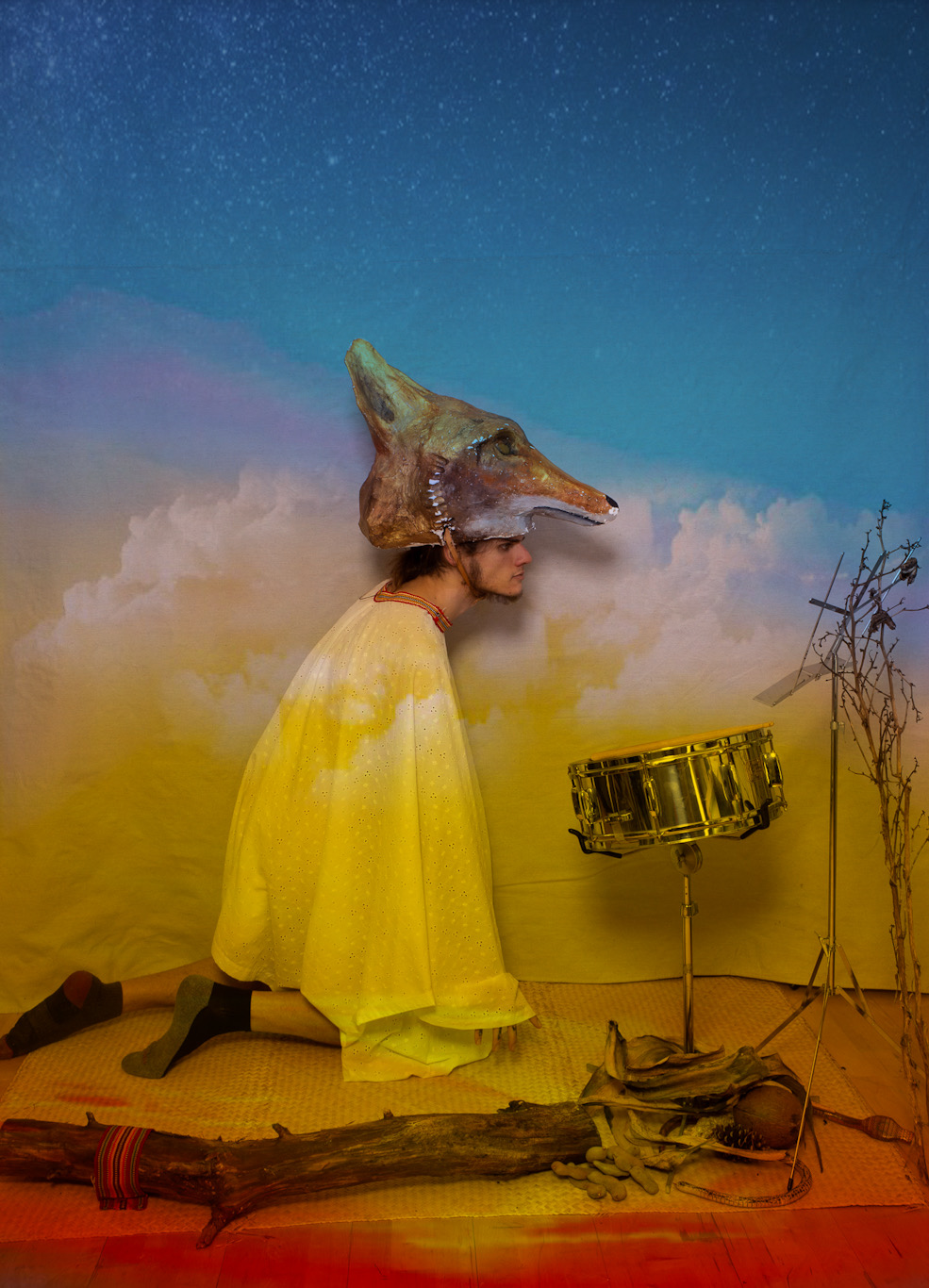 Image: The Coyote, from the series, The National Bird. Digital file, work in progress.

The National Bird is an experimental performance series highlighting several migratory animal disguises. It builds on the premise that wild creatures can legally cross territorial boundaries anytime and anywhere without checkpoints. The performance begins by establishing the particular animal's surroundings and, on some occasions, negotiating the space by interacting with another animal from the series. The personal rituals, sounds, and movements are performed in front of an audience and, at other times, in front of a camera. As part of this process, the nuances and performative behaviors of the subject animal in each scene adapt qualities assigned to the animal by its character, history, and sometimes governments related to immigration. This body of work illuminates the privilege these animals have in their choice of travel, location of settlement, and ease of traversing borders, both in the physical and imaginary worlds.

---
Looking For America - A project of New American Economy, American University School of Public Affairs, and CuriosityConnects.us, Looking for America is a new initiative exploring immigration and American identity in six dynamic communities across the United States through public art, storytelling, and dialogue.

In each community, Looking for America partners with local cultural institutions to curate art exhibitions featuring immigrant and U.S.-born artists who answer the question, "What does it mean to be American in your community?" Community members from different backgrounds and political identities are invited to engage with each exhibition and offer their own perspectives and stories over a shared meal.

My Name Is The Name Of The Republic, oil and acrylic on engraved wood panel. Group show, Looking For America. The Detroit historical Museum.

---
The National Bird, performance art. 7th Annual Sidewalk Festival, Peace, Power, Utopia @sidewalkdetroit - public interaction, August 3, 2019. Selected images, digital and Polaroids.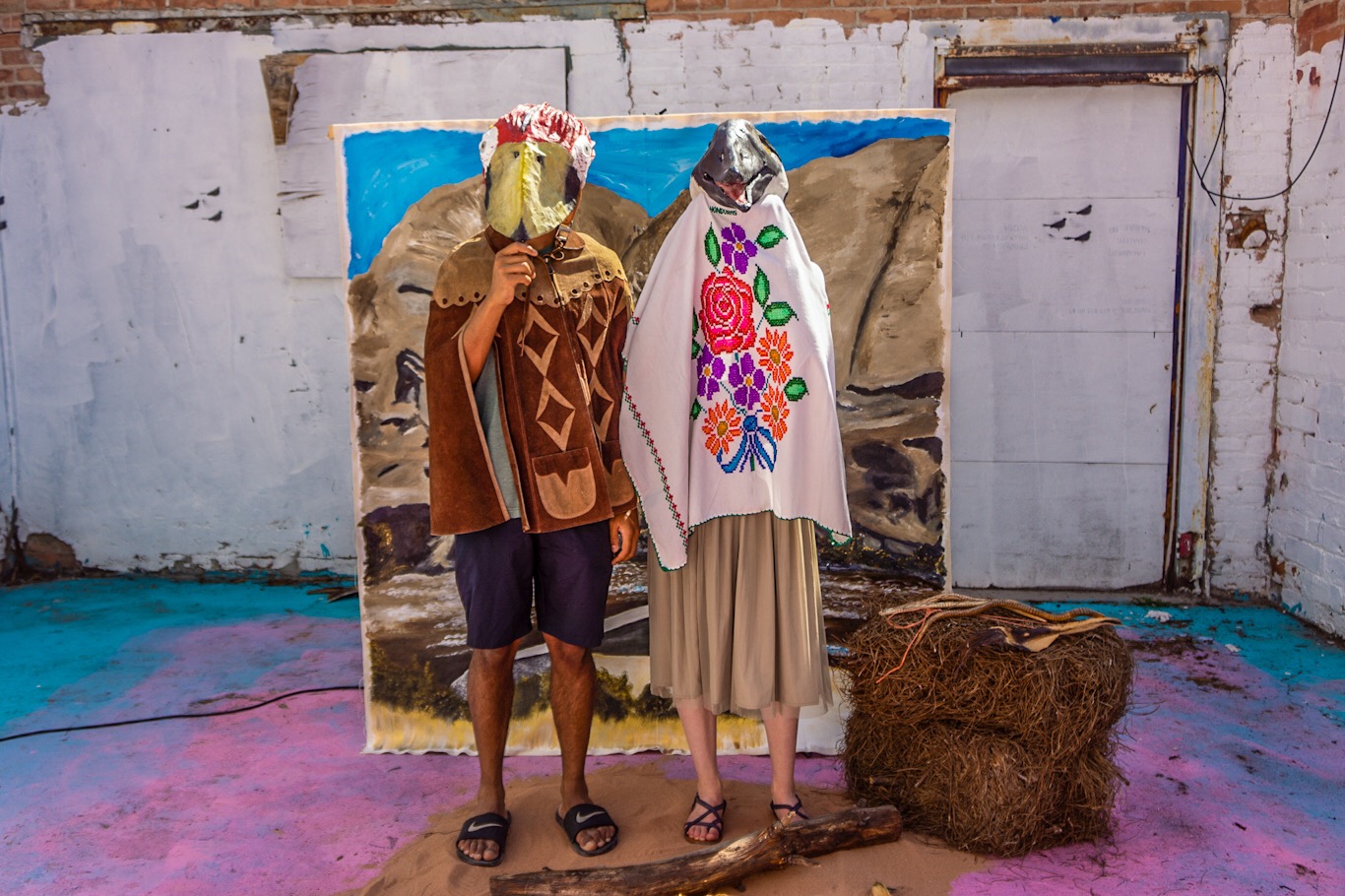 ---
A photo essay. The National Bird, through the Columbia and Snake River, July 10 - 22, 2019. Selected Images.
"...I am currently traveling on a boat on the Columbia and Snake Rivers, doing my photo research-based project, which follows the path that Lewis and Clark took on their first American expedition of the West in the late 1700s. As part of the series The National Bird, I am capturing experiential moments disguised as the Macaw, the national bird of Honduras, in places of national interest such as monuments, national parks, and tourist attractions."


---
La Guacamaya
La Guacamaya, performance art. Plaster, acrylics, gems, wire, and leather. Print 16 x 20" (40.64 x 50.8cm.) Digital medium format. 2018. Tags: diplomat, friendly, pet, loud.
---
La Guacamaya, performance photography, single digital images, medium format. GIF file 0:20 sec on Loop. 2018.
---
El Águila
El Águila, mask, work in progress. Performance art. Sketch, acrylic on paper. 8 x 8.25" (20.32 x 20.95 cm.) 2019.
---
El Coyote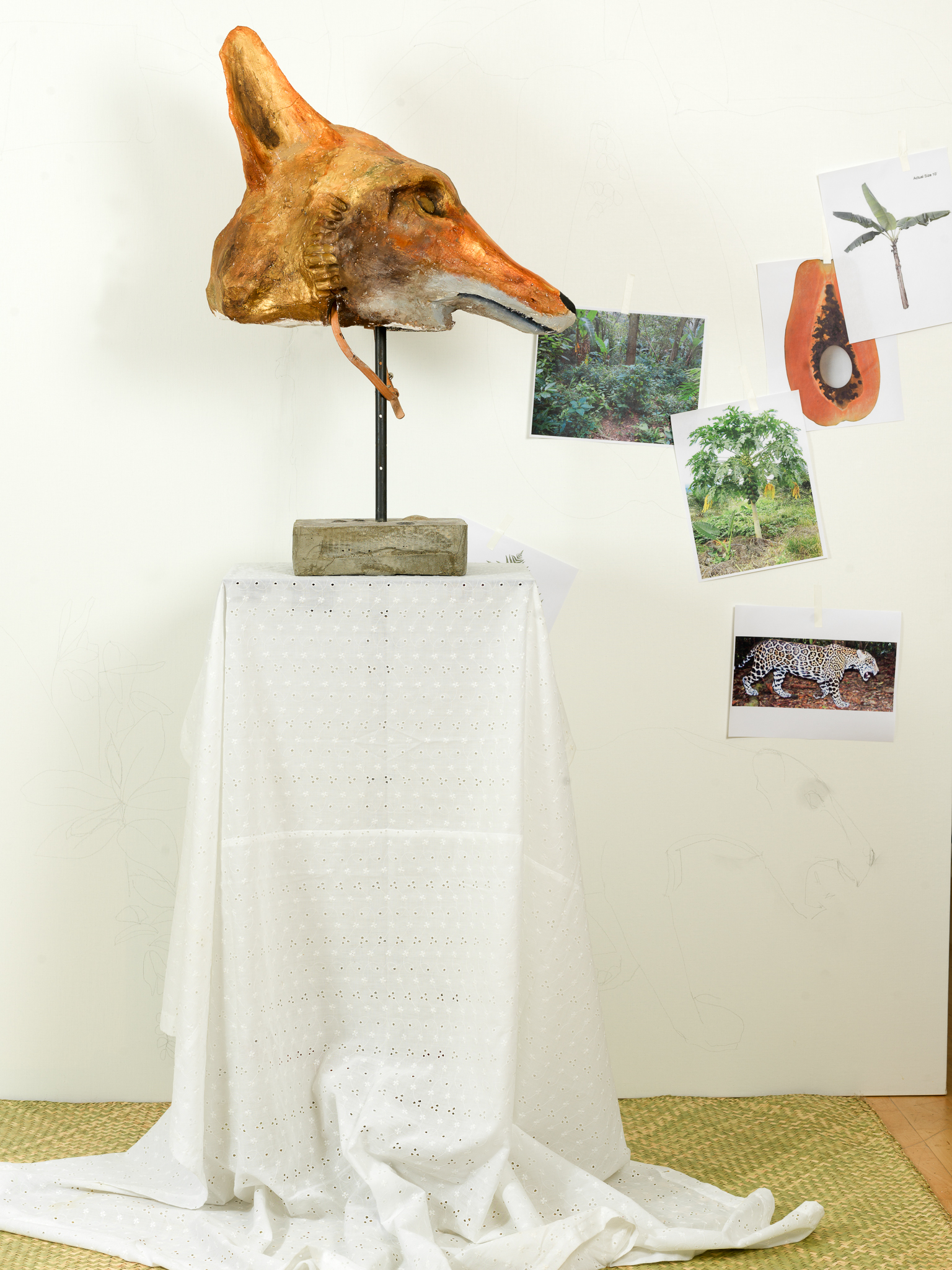 El Coyote, performance art, 2019. Work in progress. Tags: trickster, hunter day/night, Coyote/Fox/Wolf, smuggler.
---
El Ganso
El Ganso, "landing." 12.25 x 15.25" (31.11 x 39.49 cm) Performance art. 2019.
---
El Ganso, #03, #01, digital medium format. 7 x 7" (17.78 x 17.78 cm). 2019. Tags: front line fighter, unafraid.
---
---
Workshops
Performance Art
Detroit, MI
October, 2018
Performance art,
The ritual of our Bodies


A 4-day long performance workshop entitled, "Performance Art: The Ritual of Our Bodies," was held on weekend days this past October from 11 am to 4 pm. Among the participant's artists was a group of students from the Print Media Department at the Cranbrook Academy of Art.




During this time, we embarked on a series of exercises to directly integrate what we regularly do in our lives and
use it in performance art. As such, we created several temporary altars.

The work inspired by traditional Latin American roots using elements of food, jewelry, garments, and sculptural forms to speak to current and relevant issues. The workshop's artistic approach was influenced by
the works of such artists as Guillermo Gómez Peña, Balitronica Gómez,
Saul Garcia Lopez—La Pocha Nostra, and Yves Klein.




Participants used practical knowledge through the use of sounds and movements to increase self-awareness and comfort in their own bodies and consciousness of the space surrounding them.

The project was intended for artists from any medium, with or without any experience in performance art, who were interested in exploring it further.

The space was facilitated by CAVE Detroit, an artist-led organization based in the Milwaukee Junction in Detroit.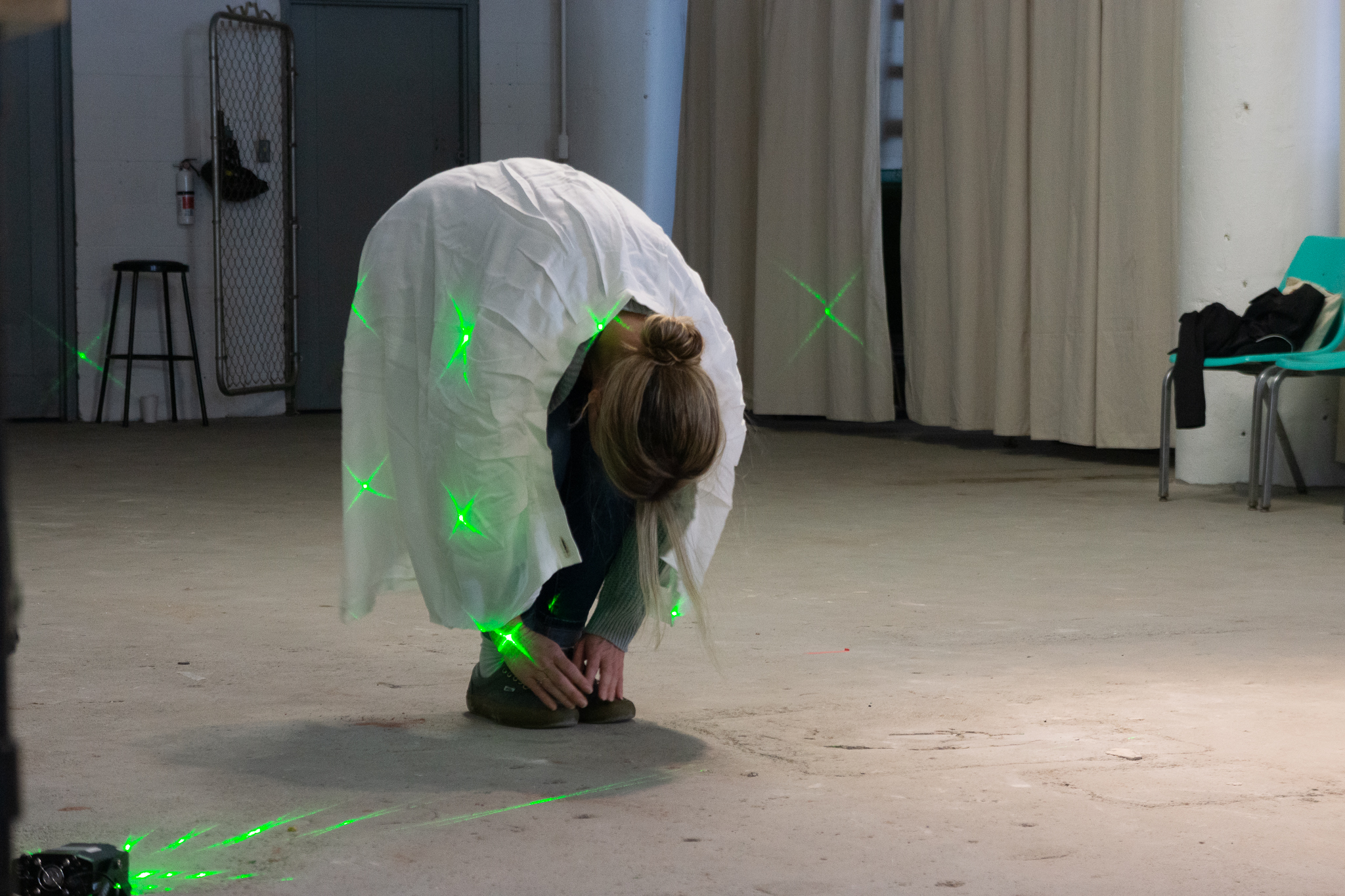 ---
Performance Art
Artist in Residency
Volteado De Piña - Pineapple
Upsidedown Cake

Volteado De Piña - pineapple upsidedown cake, performance art, 2018.
AS220 Artist-in-residence; presented as part of the Queer Latinx Cabaret, on June 15th.




100 questions - Civic Test

Sample questions:
1. If the president can no longer serve, who becomes President?


The Speaker of the House

The President Pro Tempore

The Vice President

The Secretary of State

2. What is one promise you make when you become a United States citizen?

Give up loyalty to other countries

Disobey the laws of the United States
Never travel outside the United States
Not defend the Constitution and laws of the United States
3. The idea of self-goverment is in the first three words of the Constitution. What are these words?
Congress shall make

We the Colonists

We the People

We the British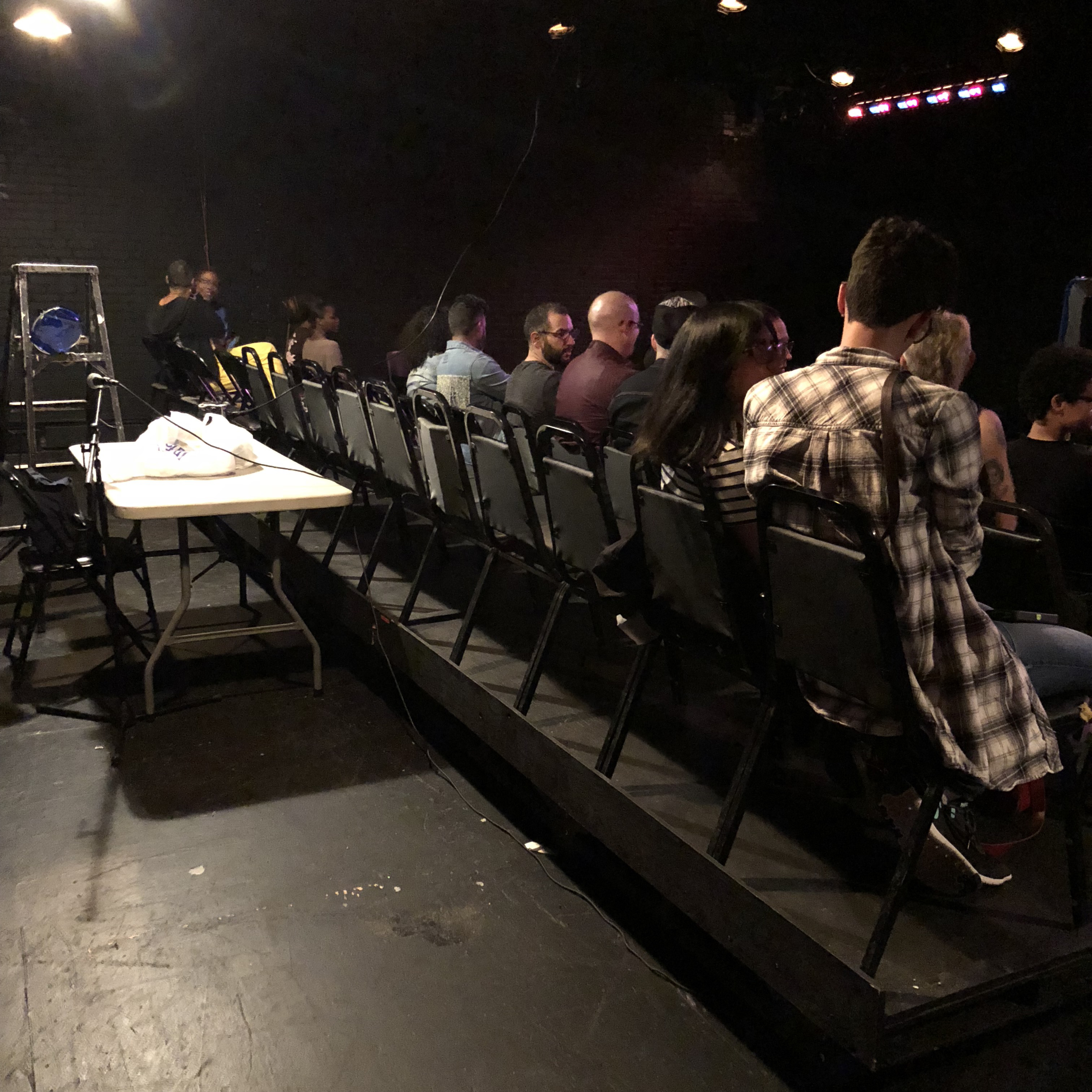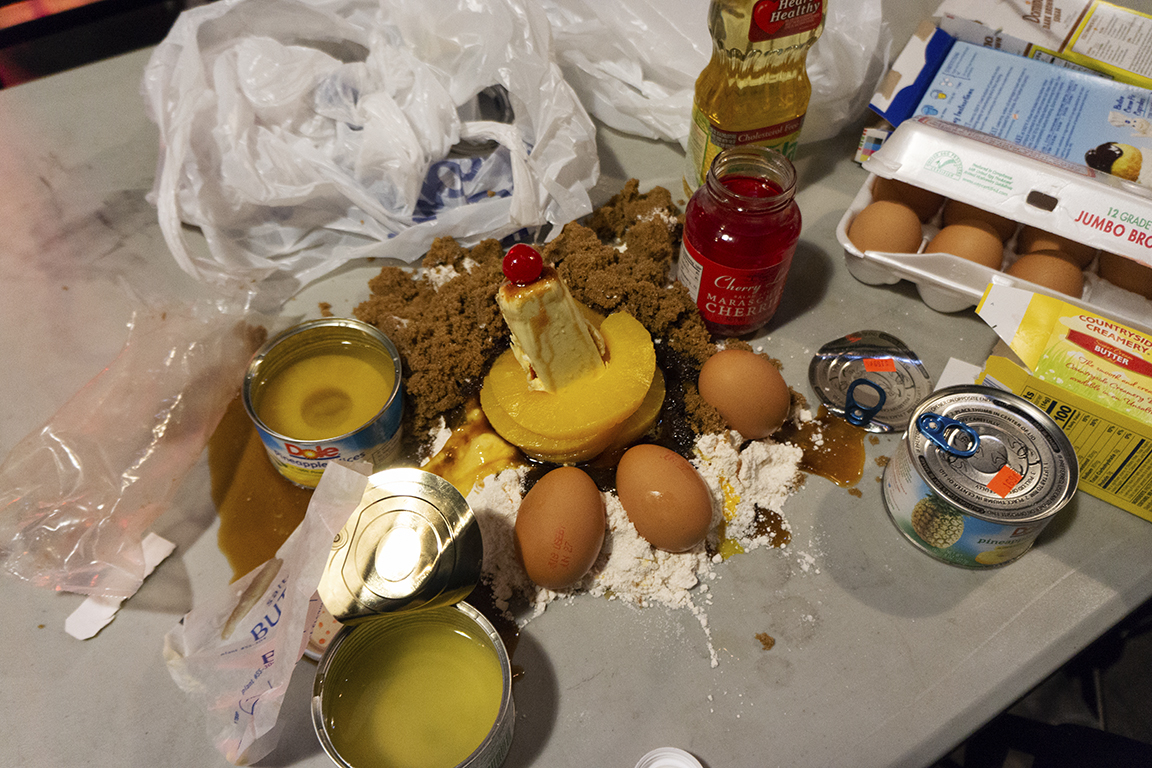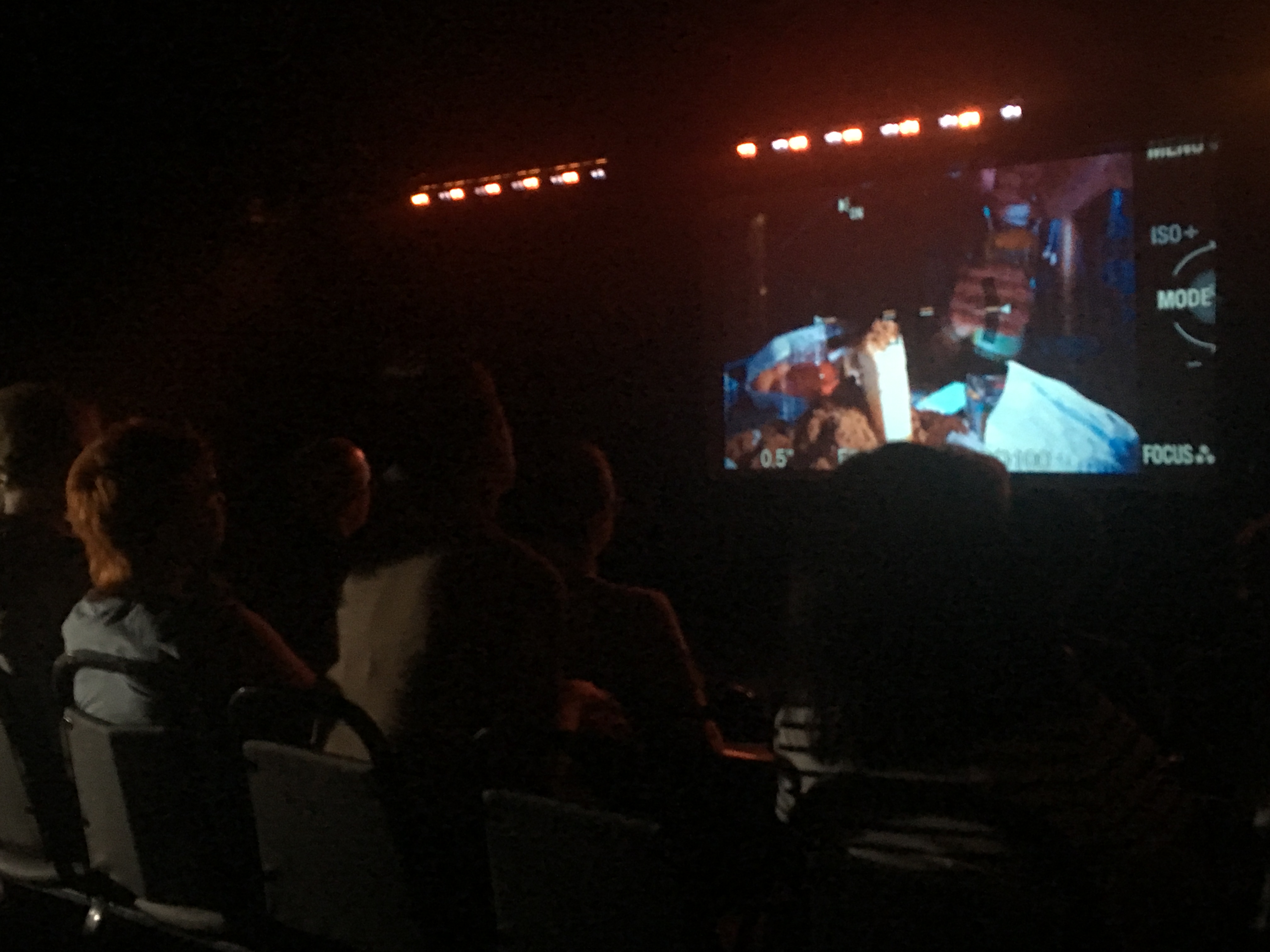 Images:
1. A220 Residency - with various items needed for the performance, including Guatemalan hand woven bands
2. Table setup behind the audience inside the Black Box Teathe
3. Residue of the performance, a table with all the ingridients to make a pineapple upside down cake
4. Audience shot during the performance, picture by Shey Riv
5. Iteration #02, Cherries
6. Iteration #03, Rodajas de Piña
7. Iteration #04, Caña de Azucar
Equilibrio
Performance Art
Photographs & Video
2017 — 2018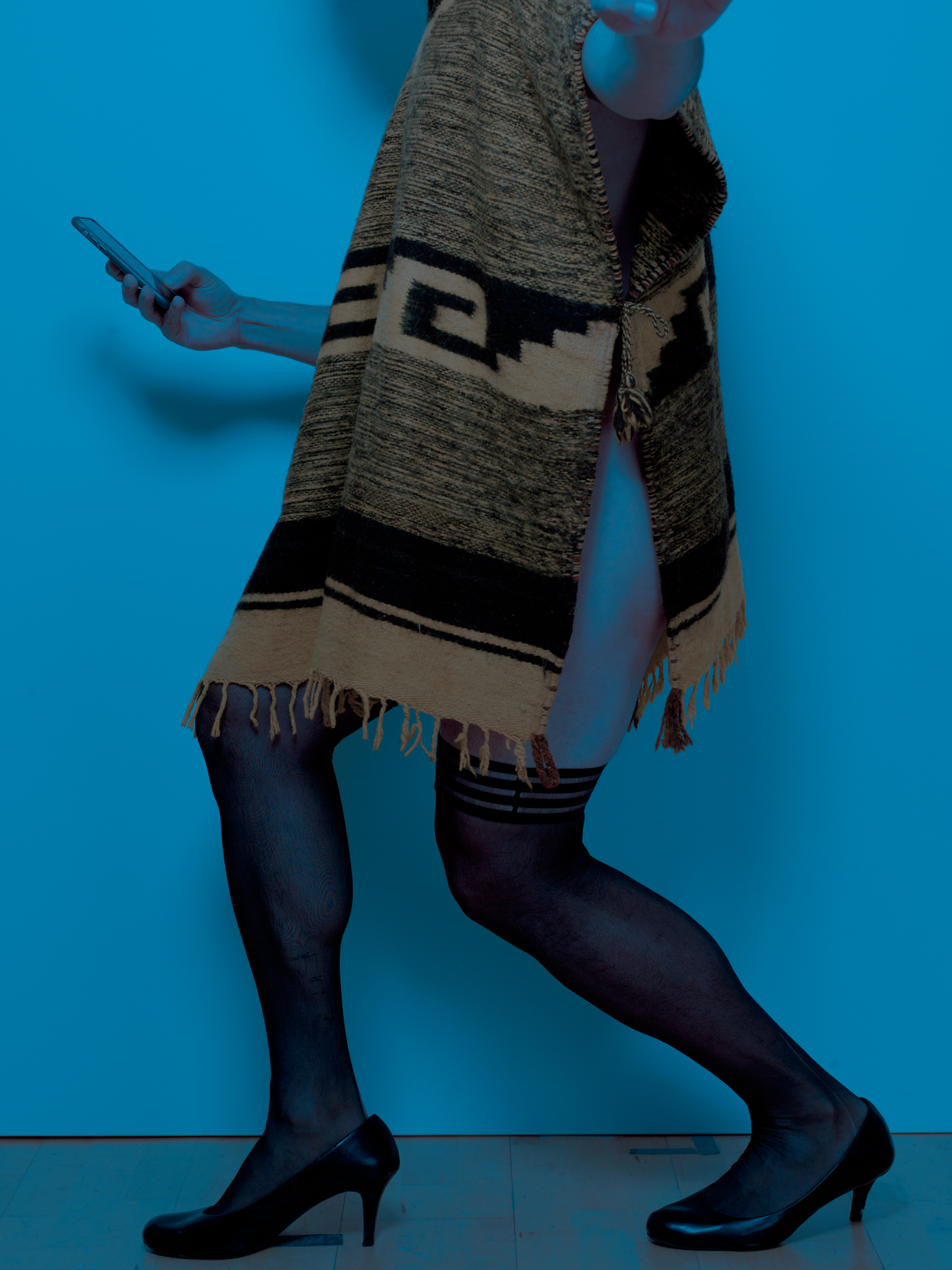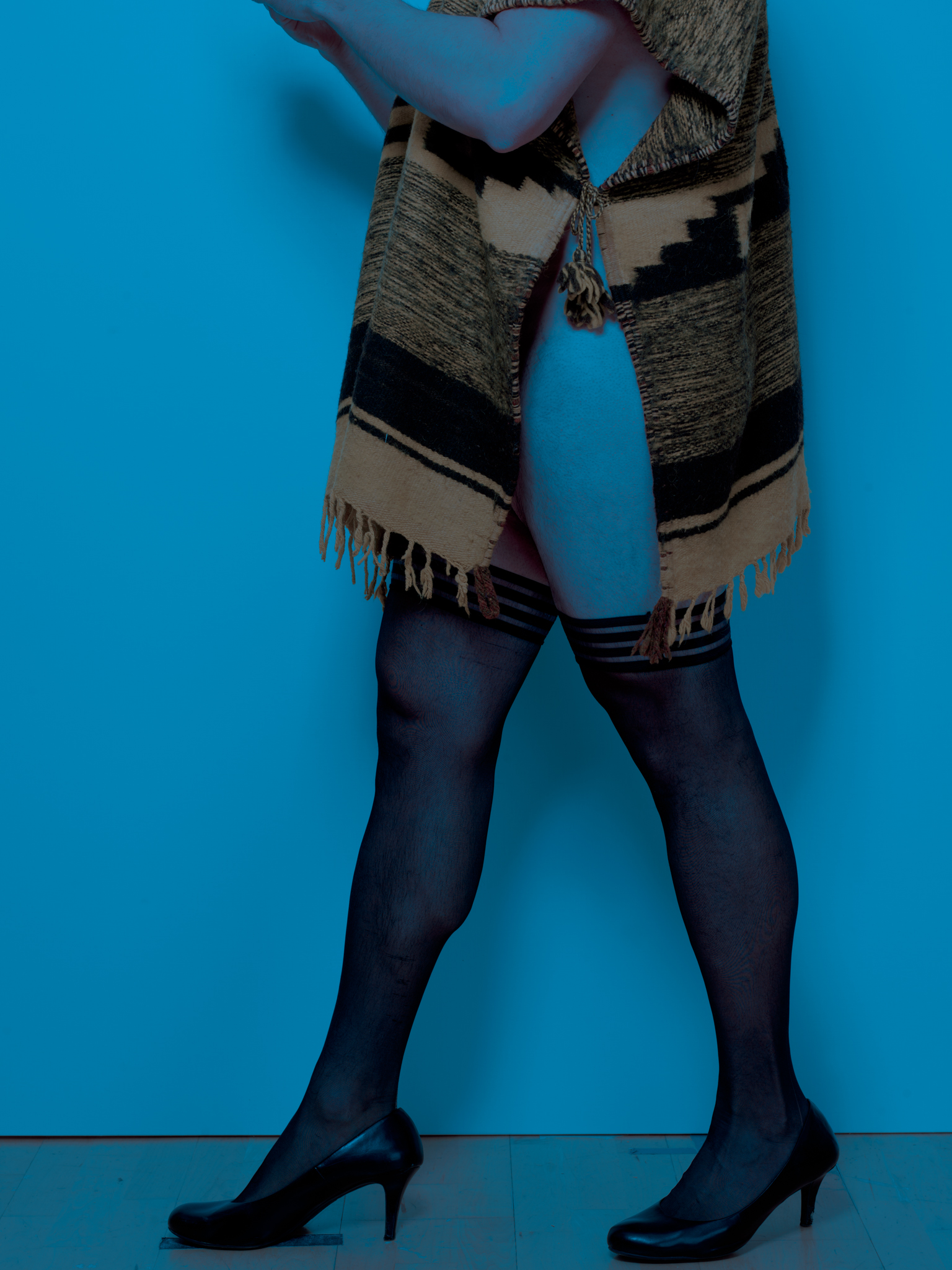 Equilibrio
Performance art. Inspired during the 2017-18 Fellowship award, ILI. Visited cities: San Antonio, TX, Grand Rapids, SD, and Jackson, MS. Forms: GIF file and printed photographs, various sizes.

Equilibrio, performance
photography. 2018
Music: Macorina, Chavela Vargas
GIF file:
Duration: 23 seconds, 5 images

Text:
Equilibrio con los pies,
usando las manos... con ciudado,
siguiendo la linea,
paso a paso,
No mirando a los lados,
Looking ahead...
un saltito...
para atras...
al lado...
Equilibrio, do you know what I mean?
Equilibrium...
---
Performance Art
Workshop
Venice, Italy, 2017
Feeding Home, Performance Art. May - June 2017. As part of:
Venice International, PERFORMANCE ART WEEK
Presents: ART WEEK | WORKSHOP SERIES 2017
Facilitated by: La Pocha Nostra and Vest & Page



For ten immersive days we stayed at space C32 in Forte Marghera and these are the two parts of Feeding Home, the final piece created during the time in Venice. A day prior to the performance, we visited the historic city, the island and this was my experience:

Cristiano Esa Cosa Rara; Meso, Meso, Meso!
(Skirt dressing up). Venice, Italy. Summer, 2017.

I began walking in circles;
Excuse me; Do you have anything you want to give me? I said.
And then all of the sudden, me encuentro en una calle sin salida.
I am feeling dizzied.

I see callejones que son tan angostos, I can't get through.
I need to stop for a second, and right behind me, there is a church, y ella se detiene para
verme de pies a cabeza. I ran to hide en un cuarto oscuro llamado, el bienal de Nigeria con mil
espejos, y ángeles negros.

Me siento tan guey, que diga gay. Me agarro la falda para que estos mórbosos no me vean
desde abajo. Me quiero sentir perdido, que ni aun respirar puedo.

En una plaza vacía al final, con el sonido de un pájaro que suena como gato, miro hacia arriba.

I don't step on the cracks en el suelo, por no decir la mierda de perro. Las aves vuelan arriba
de mi cabeza.

Y de repente la flor en el camino, que mire hace dos horas atrás.
Me van siguiendo estos turistas, que hago?...Thunders present!!
Ahead, una pizzería.

And finally some peace I thought, a quiet passage... but I thought too soon, a man with a bright
red Ferrari shirt, begins by eyeballing me, followed by wolf-whistling, over and over again.

Vieja boca abierta, I thought in my head; se levanta las sunglasses, y me detengo en la
esquina, pretending I am working to let her go by.

I need to cover my eyes, I thought, hurry. I get a glimpse of myself in the storefront windows,
and I like what I see.
The bell rang; bong, bong, bong!
Bonasera! the man laying on the ground with wounded legs.
I thought; Que cosas más brillantes los timbres de esta ciudad.
Once again on a street without an exit.

Finalmente, I realized que vestir vestido es literalmente liberalmente.
Pero al mismo tiempo, I feel dirty.

Aceitunas y espaguetis. Whispers in the table, y los cuellos volteados. Solo a los hombres los
miro de cara a cara, y ellos me miran el culo. Cruzando el puente un water taxi stops again,
and the driver looks up, y nada mas me agarro la falda y sigo corriendo, oh Venecia, how much
embarrassment I've caused you today.



Music played during Feeding Home, part I, Chavela Vargas, Macorina.
Images by: Lorenza Cini.