---
Commissioned Work
Public Art
2014
The Wyandotte Street Corridor Project, and comissioned work for: Possible Futures: What is to be done? The 2014 Windsor-Essex Triennial of Contemporary Art, Art Gallery of Windsor, CAN.
Sculpture and Social Engaged. Various sizes, Aluminium plates. Automotive paint. 2013-15. (Pictured here some of the signs in residential zones and locations across Essex County in Canada.)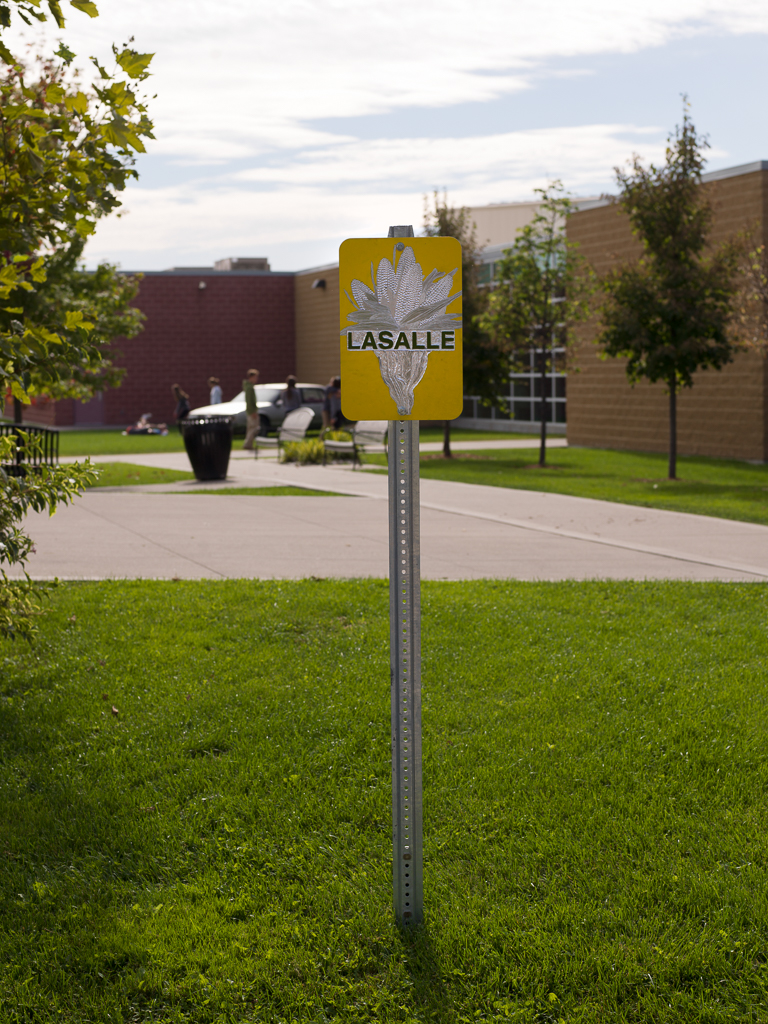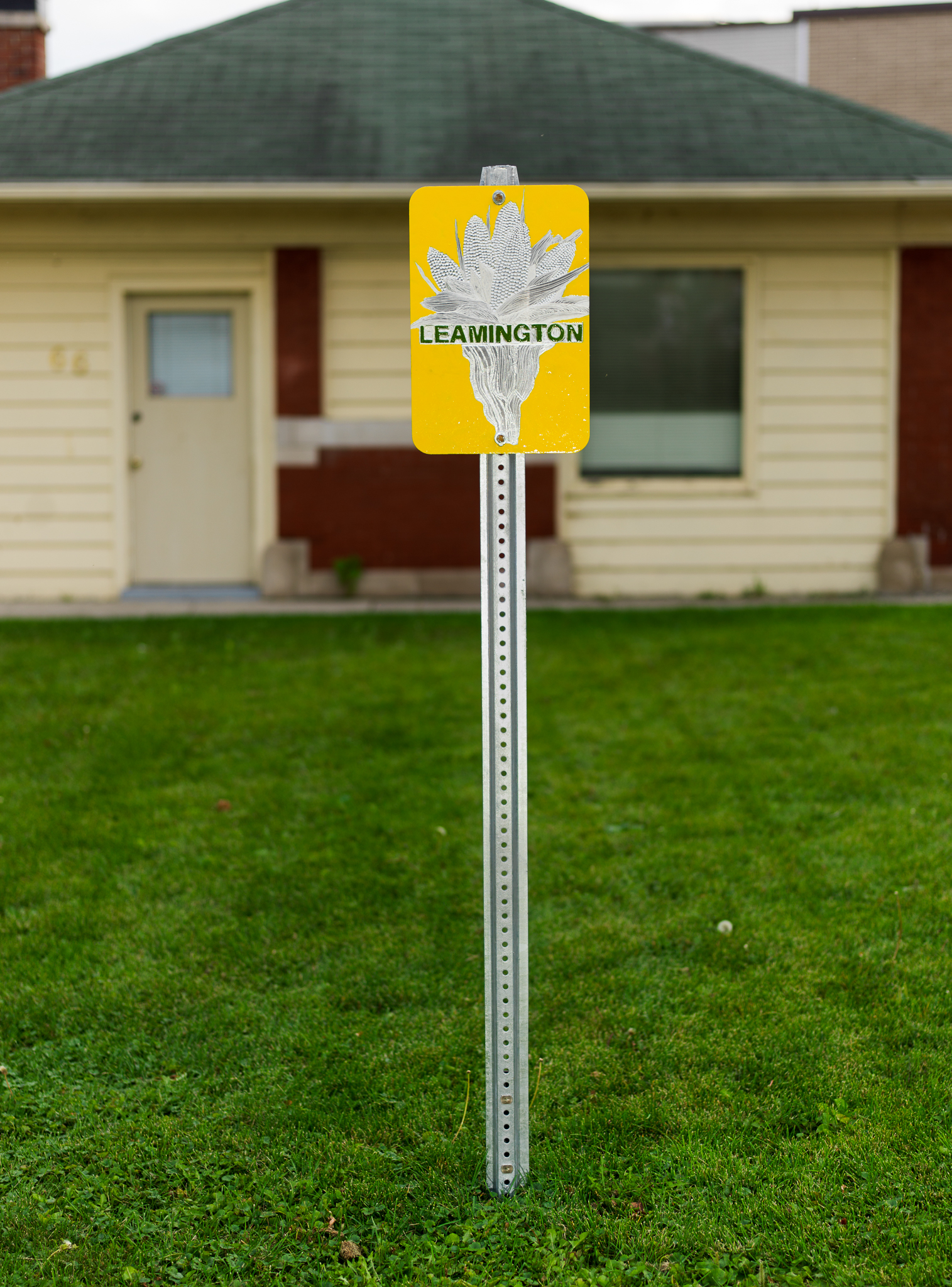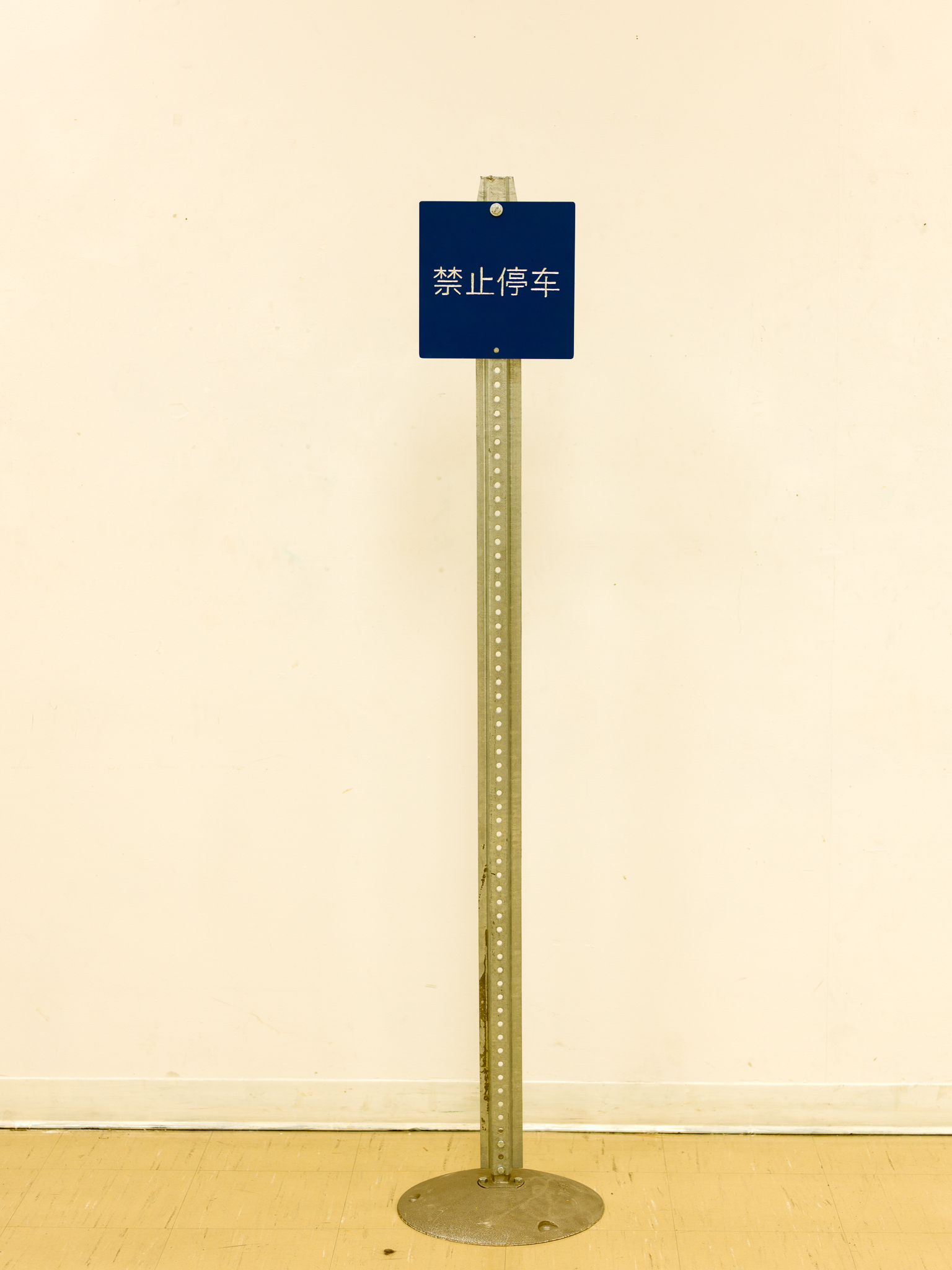 ---
City of Roses
A project funded by the City of Windsor and the Arts and Culture Heritage Fund.
Sculpture. Plastic bags, chicken wire, LED lights, wood, fabric. 2014.