---
Performance Art
Sculpture/Photogrphy
2018-2019
The National Bird


The National Bird is a series of performance art and sculpture works made from ideas of transnationalism; the meaning behind one's citizenship and settlement. The first part of the series is inspired by migratory fauna including a macaw, a goose, a bald eagle, and a coyote. The series resorts to the different behaviors and characteristics of the animals using performance art; also, it incorporates traditional dances and personal rituals while speaking about the privilege of choice of travel through and settlement within the border, an imaginary or physical one. The costumes are inspired by Mestizo cultures from North and Central America.



La Guacamaya
La Guacamaya, performance art. Plaster, acrylics, gems, wire, and leather. Print 16 x 20" (40.64 x 50.8cm.) Digital medium format. 2018.
---
La Guacamaya, performance photography, single digital images, medium format. GIF file 0:20 sec on Loop. 2018.
---
El Águila
El Águila, mask, work in progress. Performance art. Sketch, acrylic on paper. 8 x 8.25" (20.32 x 20.95 cm.) 2019.
---
El Coyote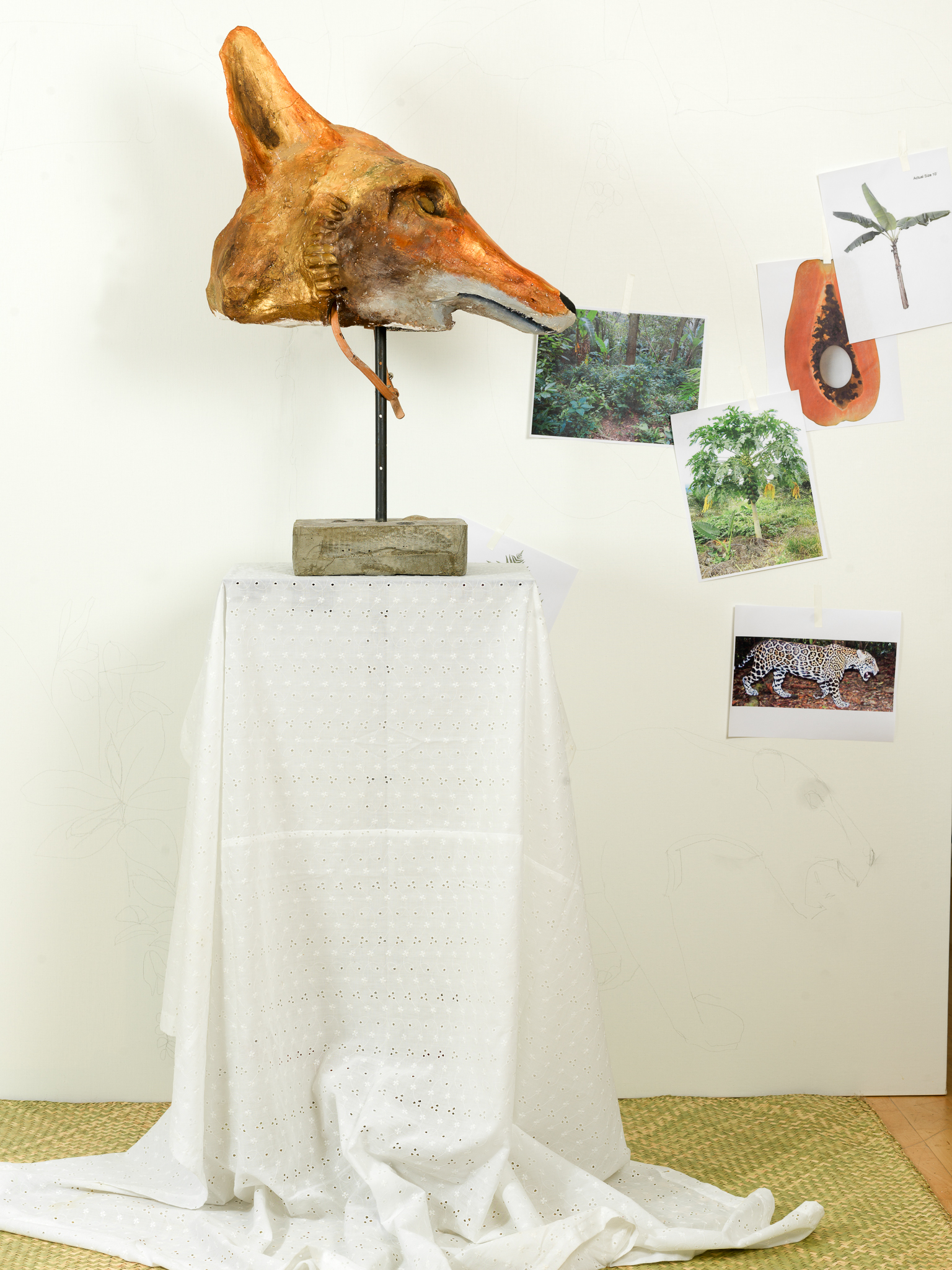 El Coyote, performance art, 2019. Work in progress.
---
El Ganso
El Ganso, "landing." 12.25 x 15.25" (31.11 x 39.49 cm) Performance art. 2019.
---
El Ganso, #03, #01, digital medium format. 7 x 7" (17.78 x 17.78 cm). 2019.
---
---